Superior Sunflower
250px
WHY WON"T IT WORK?! AHH
Vital statistics
Title
Doctor of Science
Gender
Female, Male mind controlling body
Race
Sunflower/Zombie
Faction
Plants
Health
(With Armor) More extreme than you can imagine.
Level
I'll think about this
Status
Living
Location
P.A.T.I(Plant Advanced Technology Institution)
(Based off of Superior Spider-Man)
After discovering Dr. Zomboss's weakness(cheese), a Sunflower used it to start the Zombie's slow, painful, path to complete disintegration. After realizing this, Zomboss used a device he made when he was still human to transfer his mind into that of the Sunflower. Realizing now that he had led the zombies only because he was one of them, Dr. Zomboss decided that the Zombies must pay for what they did to him(See Zomboss: Dark Origins on the fan fiction wiki). So, using his technology, he made himself a better Sunflower. A more powerful Sunflower. A Superior Sunflower.
(Note): This page is a W.I.P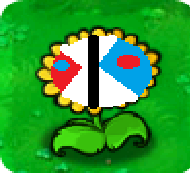 Ad blocker interference detected!
Wikia is a free-to-use site that makes money from advertising. We have a modified experience for viewers using ad blockers

Wikia is not accessible if you've made further modifications. Remove the custom ad blocker rule(s) and the page will load as expected.